At our workshop we can perform all mechanical repairs to cars, from log book service, roadworthy certificates (RWC), LPG gas repairs, brake & clutch repairs, air conditioner repairs and pre purchase inspections.
We have a modern and clean waiting area with a TV and coffee for your comfort and convenience.
We also have Openpay which is an easy way to pay for your vehicle repairs and service over time.
No Interest. None.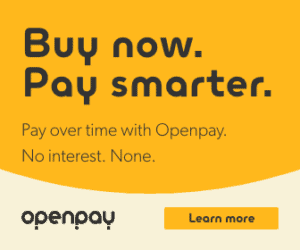 Call today to get a quote or to book your car in 9794 5872.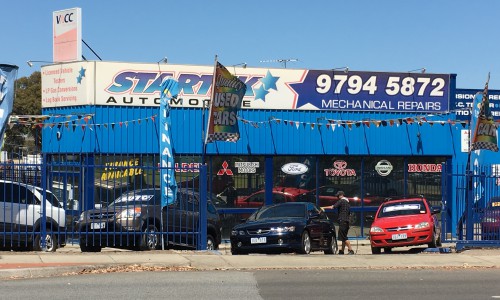 General Servicing

Regularly servicing your vehicle means it will run more efficiently and help save money on petrol. A minor or major service will help maintain the worth of the car and help prevent more costly issues caused by leaving it too long between services. Prices start from $250
Log Book Servicing

We do log book servicing based on the vehicle manufacturers specifications. This helps keep your car healthy and maintain the warranty.
Brake & Clutch Repairs

Brakes and the clutch are critical in safely controlling your vehicle under a variety of conditions. They will eventually need replacing. Don't wait to hear the 'metal-on-metal' noise to get a service.
Suspension & Transmission Repairs

The suspension is a key safety related system in your vehicle and over time the components wear out. Have it checked regularly. The transmission plays a major role in the over performance of your vehicle by working with the engine to provide power to the wheels. Have it checked at the first sign of problems.
Pre Purchase Inspections

Get peace of mind when purchasing a used vehicle by booking a pre purchase inspection. You'll get a report that outlines the overall condition of the vehicle and recommendations of work required. This is help you avoid any unpleasant surprises.
LPG Repairs

We have the skills and the right equipment to fix any problems your car has with its existing LPG system. If you suspect your car is not running right, bring it in and we'll check it out. LPG tune start from $200
Air Conditioner Repairs

Make sure the air conditioner in your car is running properly. If it isn't running properly or needs a re-gas, bring your car in and we can fix it.  The last thing you want on a hot day is for it to be not working or blowing hot air.
Roadworthy Inspections

A roadworthy is required when a vehicle is sold or a used vehicle is re-registered. This helps minimise the number of poorly maintained vehicles on the road. Our RWC pricing starts from $250 for sedans & $300 for 4WD's.